Proviva Pharma Journey from the Start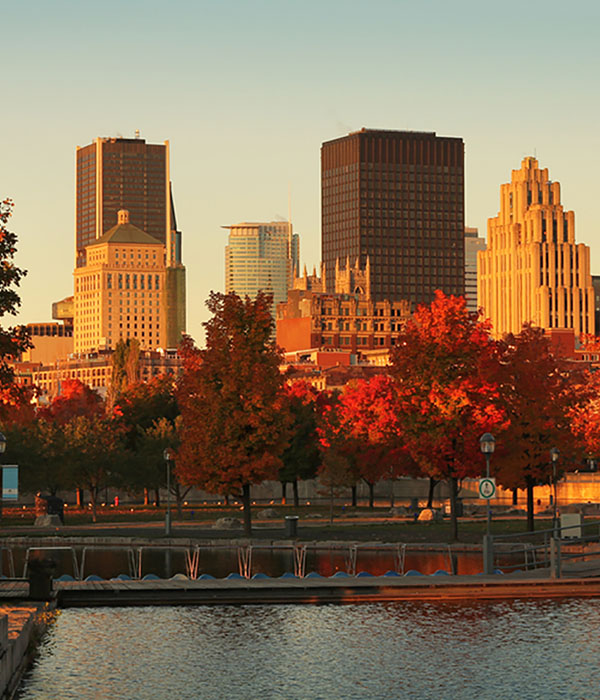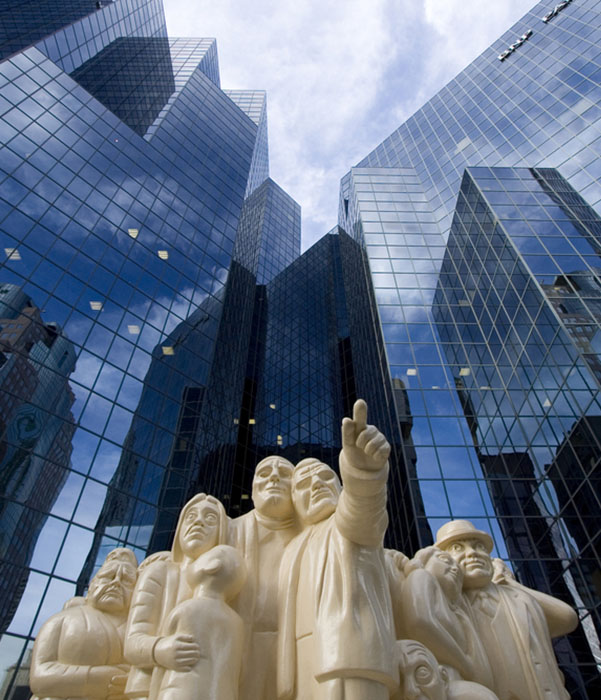 Our story starts in Montreal, Quebec the most vibrant Canadian city and the global leader in technology, pharmaceuticals, artificial intelligence, and more…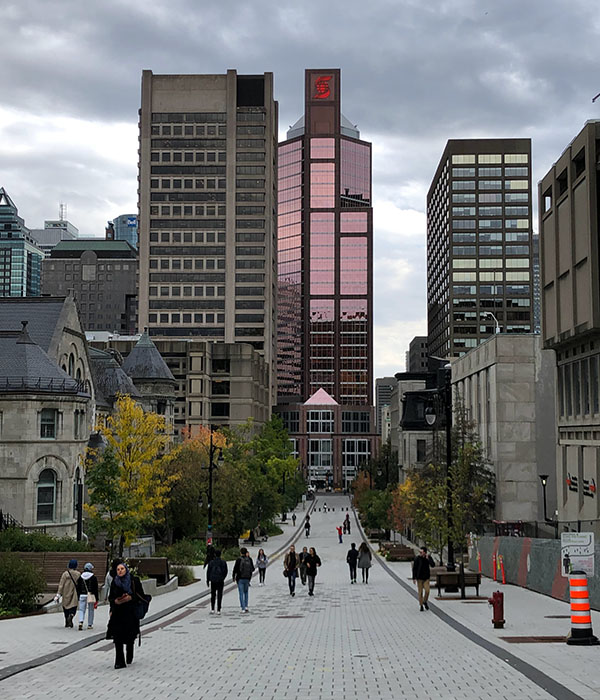 We've established number of national and international collaborations in order to understand the health needs of people world-wide, and as our goal is to become world leader in Microbiome, Probiotics and other health products. Therefore, we are engaged in:
Developing and marketing innovative probiotics for heart health, gastrointestinal diseases, bone, obesity, metabolic disease and others.

Understanding role of microbiome in health and diseases and focused on human and livestock health through the microbiome.

Stimulating healthy living and promoting active life, aging and longevity through microbiome.

We in Provivapharma and our partners in research and manufacturing sectors, aim to push the limits of understanding health.

We thrive to develop and provide next-generation therapeutics that are active, effective and affordable.

We work with partners and always welcome global partnership in research, manufacturing and distribution of our current and future products.
Our Vision and Our Mission
Building a healthy environment that supports development for the community and people
Our mission is to develop and distribute the most effective means for healthy living by re-establishing the balance of the gastrointestinal microflora.
Todays' diet and lifestyle has greatly reduced the complexity of our gut microflora as increasing populations of pathogenic bacteria are feeding on the over-consumed simple sugars at the expense of fiber-feeding probiotic bacteria. This imbalance rears several whole-body physiological imbalances that ultimately lead to disease development:
And to succeed in our mission we took the following Approaches:
Whole-body health :
At Proviva Pharma, we believe that a healthy constitution begins in the gastrointestinal tract. Hence, it is our vision to develop ways to heal whole-body chronic diseases by re- establishing a healthy homeostasis in the gastrointestinal microflora.
Advance medical paradigms :
We seek to advance the modern medical paradigm of disease development by understanding the mechanisms of microflora-derived communication with the host. Implementing these mechanisms, we will evolve aspects of the gut microflora and their host-communication as therapeutic targets for disease.
Alleviate chronic disease :
The influence of gastrointestinal health reaches much further than our intestines. A healthy microflora impacts cardiovascular health, cancer development, neurological health, the development and integrity of our immune system, bone health and virtually every aspect of our longevity and healthy aging. Currently, it is accepted that a healthy gut is imperative to maintain overall vitality, but the power of utilizing the gut microflora as a preventative and therapeutic agent is still relatively untapped. At Proviva Pharma, we seek to realize the potential of our microscopic gastrointestinal inhabitants in healing chronic diseases.
What the Media Wrote About Our Research?
On 16 Jun 2018 The Canadian Newspaper wrote about our research with the headline "GUT INSTINCT Could taking this supplement and Indian herbal remedy help you live to 100? Combination could boost your lifespan, new study finds. The combination was found to boost a fruit fly's lifespan by 60%"
Professor Prakash is President and Founder of Proviva Pharma, Canada.
Dr. Prakash has established a long-standing and world-renowned reputation as a pioneer in the fields of the microbiome and probiotics, and human health. His research has led to the discovery of novel links between microflora, metabolic pathways, and diseases. He also developed novel microbiome-based therapy platforms, which have the potential to transform modern medicine and human health.

Dr. Prakash is considered as father of enzyme mechanism based therapeutic Probiotics. He was the first to propose that bacterial by oral feeding can be used to modulate gut microbiota and metabolites and to treat complex diseases such kidney failure that was published in prestigious journal Nature Medicine (Prakash and Chang, Nature Medicine, 1996). Since then, he has transformed the microbiome human health research and probiotic industry through his range of discoveries and entrepreneurships.
One of his renowned discoveries in the field of microbiota and probiotics is that microbial bile salt hydrolase (BSH) activity modulates local and systemic host metabolic functions. Based on his findings, he designed a BSH-active probiotic Lactobacillus reuteri to lower cholesterol. This formulation is patented in several countries, including the US (US9637729B2, US60/450,334), Canada (CA2517245C), Japan JP2015127338A, and internationally (WO2004076657A3, WO2004076657A2). This discovery was discussed in more than 250 news papers globally including in NY Times, Gradients, CNN, and Others.
Dr. Prakash is founder of Micropharma, in 2003 in which France Group DANONE invested 22 Million USD. Micropharma launched CardiovivaÔ, the world's first Lactobacillus probiotic with health claim. The formulation has gained regulatory approval by the US FDA and Health Canada and is being consumed by millions globally since its launch. In 2019 alone, 38 million people used LRC probiotics under various names to reduce their blood cholesterol and improve their health. In addition, this has opened a new era of BSH based probiotics where range of other strains are being sold and consumed by millions globally for lowering cholesterol, gut health and obesity.
Another significant contribution of Professor Prakash in the field of microbiome and probiotic research is his groundbreaking finding that ferulic acid esterase (FAE) can alter the gut microbiome's composition and metabolic activities. He went one step further to develop an FAE-active probiotic formulation, which can ameliorate non-alcoholic fatty liver disease by modulating the gut microenvironment (US Patent 61/349,270). He also demonstrated that live bacteria can suppress colon cancer progression by regulating inflammation. More recently, he showed that the crosstalk between the gut microbiome and host metabolites regulate the development and progression of chronic diseases, including diabetes, metabolic disorders, and neurodegeneration.
Professor Prakash is also internationally known for his recent innovative studies on the role of the gut microbiome on longevity, aging, and the onset of age-related disorders, including Alzheimer's and Parkinson's. He made the remarkable discovery that Triphala, a poly-herbal formulation that has been used in Ayurveda and probiotics in combination can extend life by up to 60% by modulating the gut microbiota (Westfall and Prakash; Nature Scientific Report, 2018. His findings on the potential of probiotics to promote longevity was globally featured in more than 350 news media outlets in 2018 and 2019 and still much of discussion in prestigious media such as SUN, Business Standard, Economics, Guardian, GE News, and business community. He also recently developed a novel symbiotic formulation that delays Alzheimer's by modulating the gut-brain-axis. His current Google scholar citation is currently ranked 6th globally for the term "Probiotics"; 9th for "chronic diseases"; 13 th for "Biomedicine "with an impressive 25210 citations.
Dr. Prakash is leading author of more than 350 research papers/abstracts and 23 book chapters, research, and other scholarly articles. His publication list includes 72 approved/pending patents and 3 edited books.
Dr. Prakash is the winner of more than 30 international awards including "Medial for Outstanding Contribution to the Advancement of Science", China Friendship Award Shandong, Fraser, Monat and McPherson Award, Canadian Institute of Health Research Investigator Award, FRSQ Chercheure‐Boursière, and other prestigious awards.
In concurrence with Proviva Pharma responsibilities, Dr. Prakash is a Full Professor of Biomedical Engineering, Artificial Cells and Organs, Physiology, Experimental Medicine and Surgery in the Faculty of Medicine, at prestigious McGill University, Montreal, Quebec, Canada. McGill university is ranked # 1 university in Canada for the last 15 years and between 20-35 in global rankings for the last 20 years.